Sew your binding to the front of the quilt with your usual width. I prefer a 1/4 inch. Fold the binding to the back to cover the stitches, secure with pins or clips.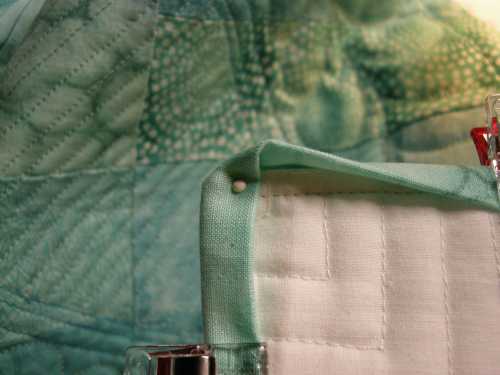 To get a nice corner also on the back I put a dab of glue to hold the fabric in place.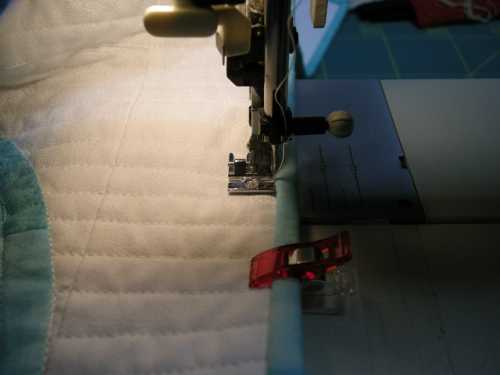 Put the zipper foot on and position the needle straight with the right edge of the foot. Sew around the quilt, pivoting the corners. The foot glides along the binding like it would do with the zipper teeth.
This is what it looks on the front. You can hardly see the stitchline. Of course you have to match the color of the thread.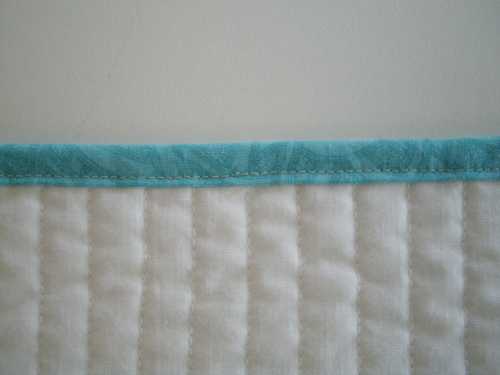 This is what it looks at the back. Neat and clean, finished in about 30 minutes (depending on the size of the quilt).